A lot of farmers do ask me this same question countless times. What can I grow in my high tunnel?  And the answer has always been simple. You can grow anything in your high tunnels. It would have been better if they had asked me, what should I grow in my high tunnels. Putting some more emphasis on how they can make more money, which is the return on investment. These High tunnels cost a lot of money. To be on the safe side you must plant the best crops. This will help anyone going into the production of high tunnel winter crops to make quick returns as soon as possible. When taking a look at the best high tunnel winter crops to grow, profitability is a major factor. This particular factor cannot be set aside. if you do not care about this factor, then you just wasted a lot of cash to build your high tunnels. This always made me consider some few things before I decided the best HIGH TUNNEL WINTER CROPS. these points are as follows;
The crops should be of high value all year round. You can't afford to grow your crops in high tunnels during winter without a market to sell them.
The crops of your choice should be able to minimize the Inputs used in a high tunnel compared to when they are planted on a field.
The corps should have High yield and low chance of pest attacks and diseases.
These factors are very important when it comes to growing crops in high tunnels. The right crops can earn you a lot of cash and give you an assurance of returns on investment. During winter and other offseasons, some certain crops will no longer be available in the market for purchase. These high tunnels can help you grow the selected crops efficiently. All you need do is plant the right crops. Furthermore, you should always have this in your mind. "During winter, your High tunnels are your real estate." that means you must take good care of them. Always consider your cost of production versus returns before any other thing.
Unlock the potential of your garden with GreenhousePlanter – explore our PRODUCTS today!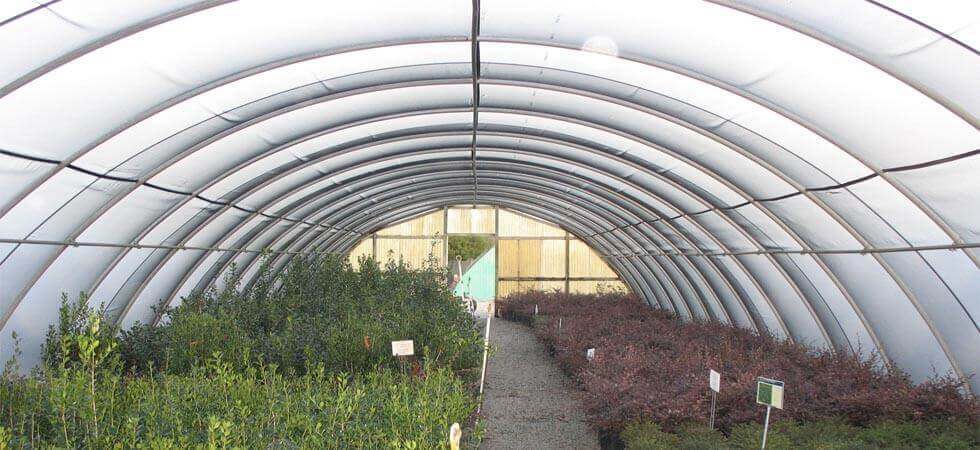 This article will give you a detailed analysis of each of those crops that you can grow in your high tunnels during winter ( HIGH TUNNEL WINTER CROPS). Crops that are you can produce and also make good returns. These crops are categorized and ranked based on how profitable they are. There are the first best five you might want to consider first. The second five, they are equally excellent. Lastly, the last five, these ones are also good but not as profitable as the first two.
FIRST FIVE HIGH TUNNEL WINTER CROPS
 Tomatoes 
Tomatoes are like kings in high tunnels castle. This types of plants are one of the best high tunnel winter crops. Hight tunnels can support any variety of tomatoes. Tomatoes produce to up its maximum in high tunnels during winter. They support their growth even when the conditions outside the tunnels are not favourable. The controlled temperature and other factors that affect growth keep them in check and in good health. Although diseases like Brown Leaf Mold caused by fungus affects tomatoes in high tunnels. These foliar diseases can be more severe in high tunnels than even in fields. However, Some intermediate varieties are resistant to them.
Tomatoes production has witnessed a remarkable increase in production and better quality of fruits. These crops are also produced all year round. The Market value of this crop is high. These fruits are needed on every family table all year round. This should prompt you to take advantage of it.  Grow your tomatoes in winter, when other farmers are waiting for that favourable weather conditions to grow tomatoes in fields. Finally, if you are still waiting for the perfect time, then it is now.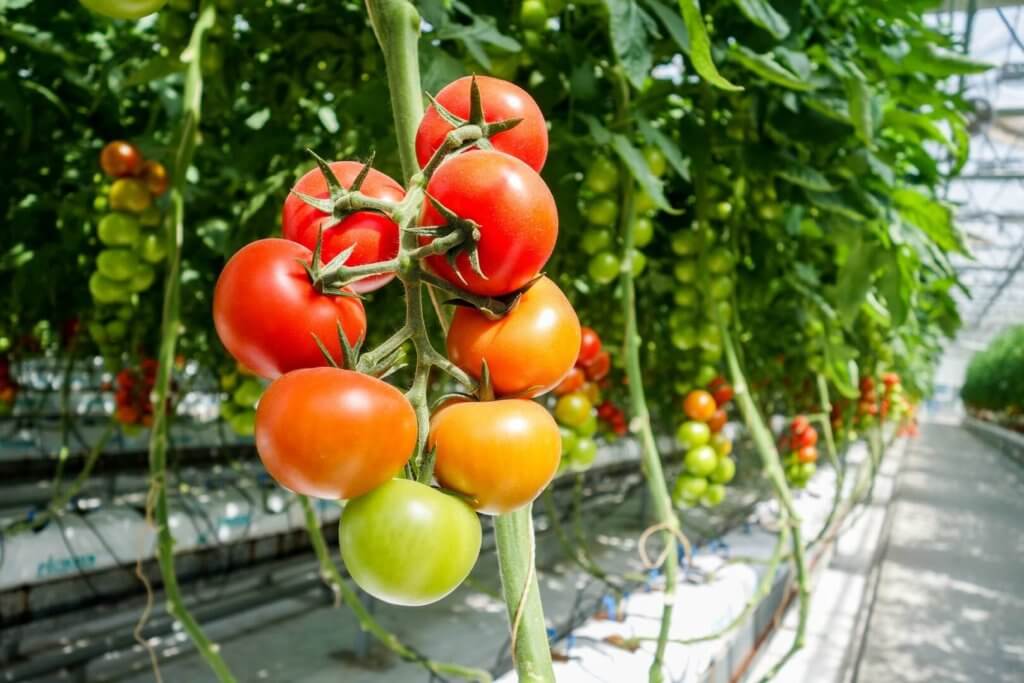 Lettuce 
These leafy greens are crops that enjoy cool weather, in other words, they are cold plants. The seeds are planted during late summers and transplanted into the high tunnels during the colder months. High tunnels protect them from the harsh weather till they are ready for harvest. The varieties that can be suitably grown in high tunnels include Butterheads, Romaine and Baby leaves. However, understanding the soil moisture, ideal temperatures and other factors that affect growth is important. Growing lettuce in high tunnels reduces the level of Inputs. The lettuce that is grown in high tunnels also has a way of extending the growing season. Thereby providing lettuce for your customers throughout the winter months.
Although there are no remarkable increases in the level of production, neither do they decrease. The rate of disease attack is also constant. However, lettuce has a quick turn around. This lettuce reaches maturity within 30 – 45 days. Meaning you can plant and expect your cash after 45 days.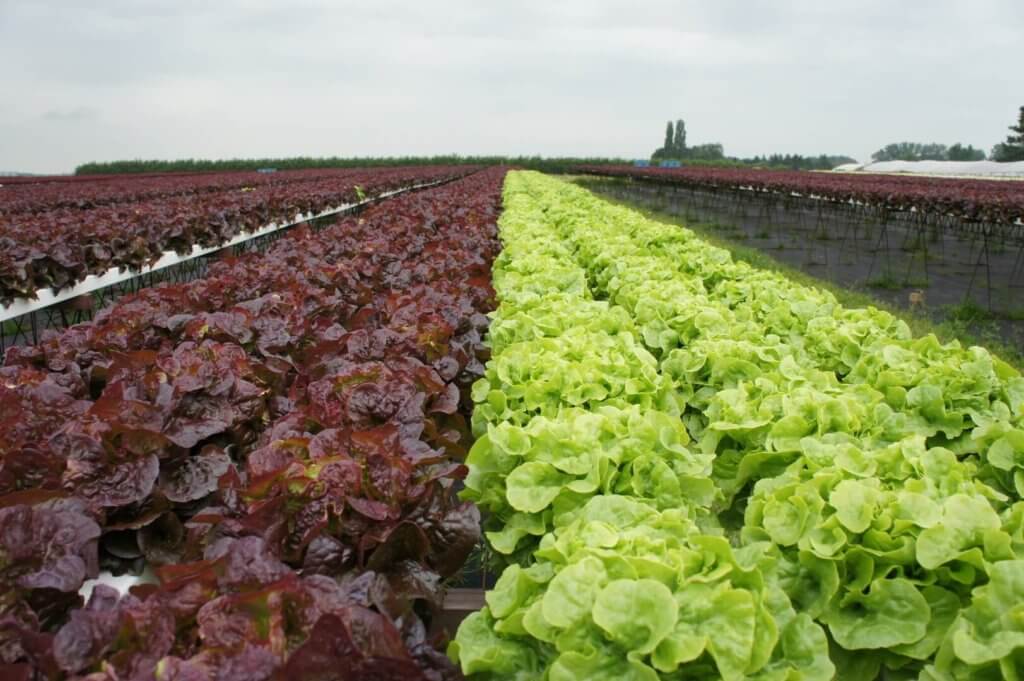 carrots 
Do you know that carrots planted during winter taste better? They are more sweet and rich in nutrients because of the long planting season and cold weather. Carrots are wonderful crops to grow in high tunnels. The seeds are small in size which makes them a little bit difficult to sow. However, pelleted ones are now available to reduce the stress and the manpower involved. Carrots that are planted in winter are being sown early, probably around August to September. These carrots would be ready for harvest between December to March. Carrot plants in high tunnels need even distribution of water for proper germination and emergency.
Planting carrots in high tunnels lengthen the growing season and make them available all year round. Although they are also attacked by some diseases. These diseases can still be put under control. The sweet taste of winter carrots gives them the unique taste that also helps drive the market value. Grow carrots in your high tunnels and you will not regret ever taking such a decision.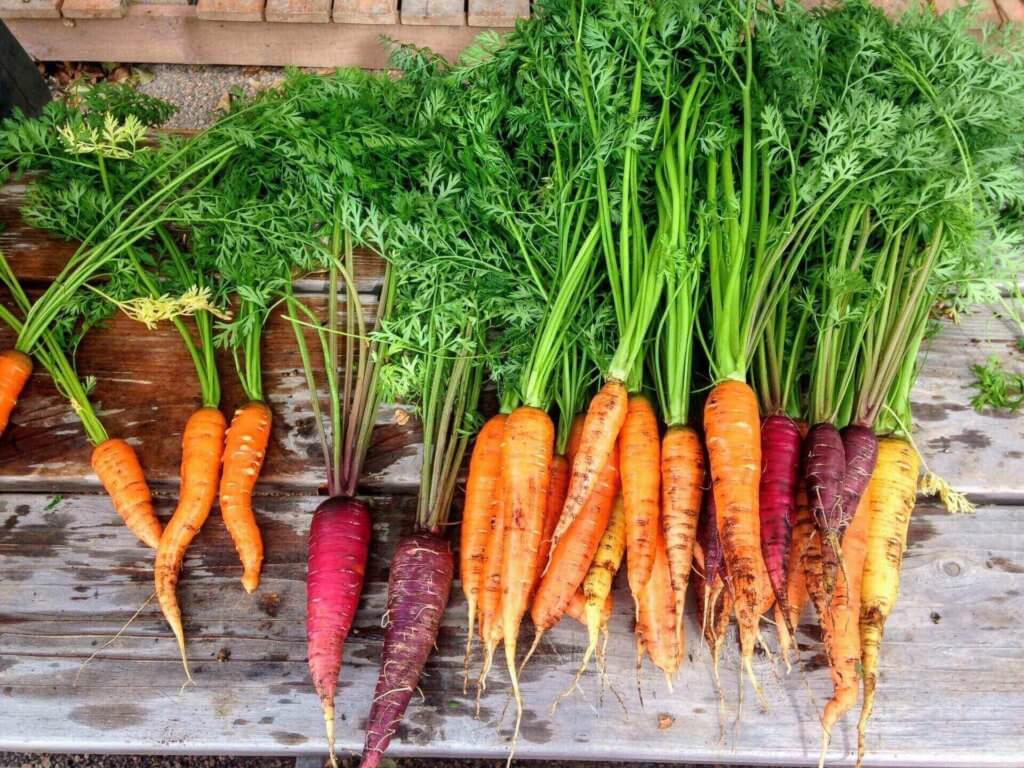 Raspberries and Black Raspberries
These crops are one of the best and most amazing crops that you can grow in a high tunnel. These crops have shown tremendous yield in output. The outputs are far greater than those of field crops. Raspberries must be planted in a well-drained soil, they will not grow in a waterlogged soil. So you might want to control the irrigation system in your high tunnels. However, raised beds can be made to increase the soil drainage. Raspberries love sunlight, no matter how little. So you need to check if your high tunnels have the abundant source of light or they have a large surface area exposed to adequate sunlight before picking this amazing crops.
Late-fruiting Berries should be considered before planting. This is to solely maximize the benefits of planting them. Late-fruiting Berries mature late and also produce fruits late. In turn, these will increase the value of your raspberries when they are ready for harvest. At this time, raspberries will not be available in the market. That means more cash to your pocket.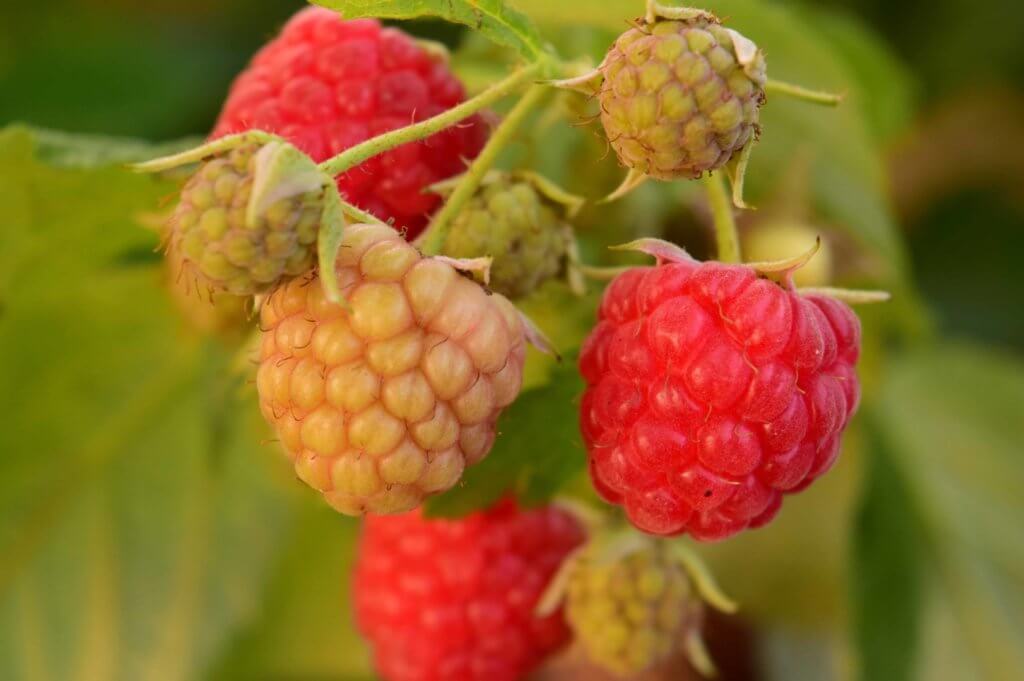 Cucumbers
These crops are very profitable, especially if you plant them during early season or late season. These crops should never be planted during the mid-season. Their prices fall badly in the market due to surplus production. Planting Cucumbers during winter is a very good idea. Although Cucumbers don't strive well in extremely cold weather, the grafted Cucumbers have proved otherwise in past few years. Most farmers stay away from Cucumbers because of this reason and at the same time staying away from a lot of cash. This can be overcome if your high tunnels have a good source of heat.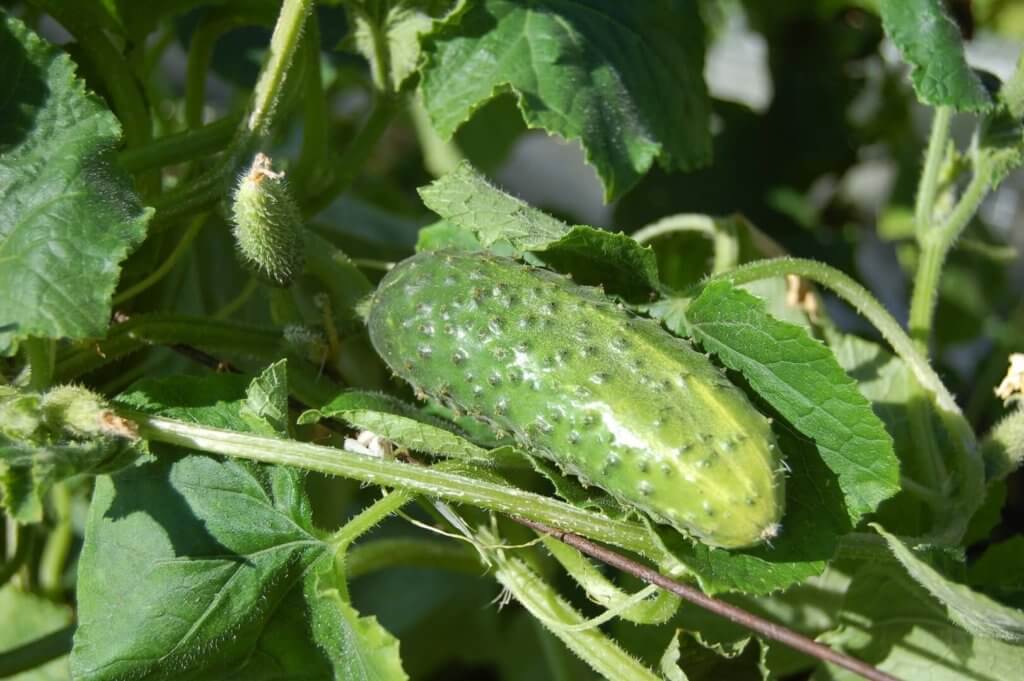 SECOND FIVE HIGH TUNNEL WINTER CROPS
Cut flowers
Flowers are beautiful, we all want to have them around us. But do you know that they are very difficult to grow? Cut flowers grow better and well in a high tunnel than any other place. High tunnels are also used to extend the growing season of cut flowers. This makes them more available all year round. This plastic covering protects cut flowers from harsh weathers that prevent their growth. High tunnels also reduce the average time for a cut flower to grow to maturity.
However, the use of high tunnels also has its own disadvantages on cut flowers. Aside from the high cost of building a high tunnel, diseases like powdery mildew, insect pest( mites, thrips and so on) cannot be avoided in cut flowers. The dry surface of the flowers helps the pest to increase in population. The use of tunnels still minimizes all this pest compare to when it is planted on a field.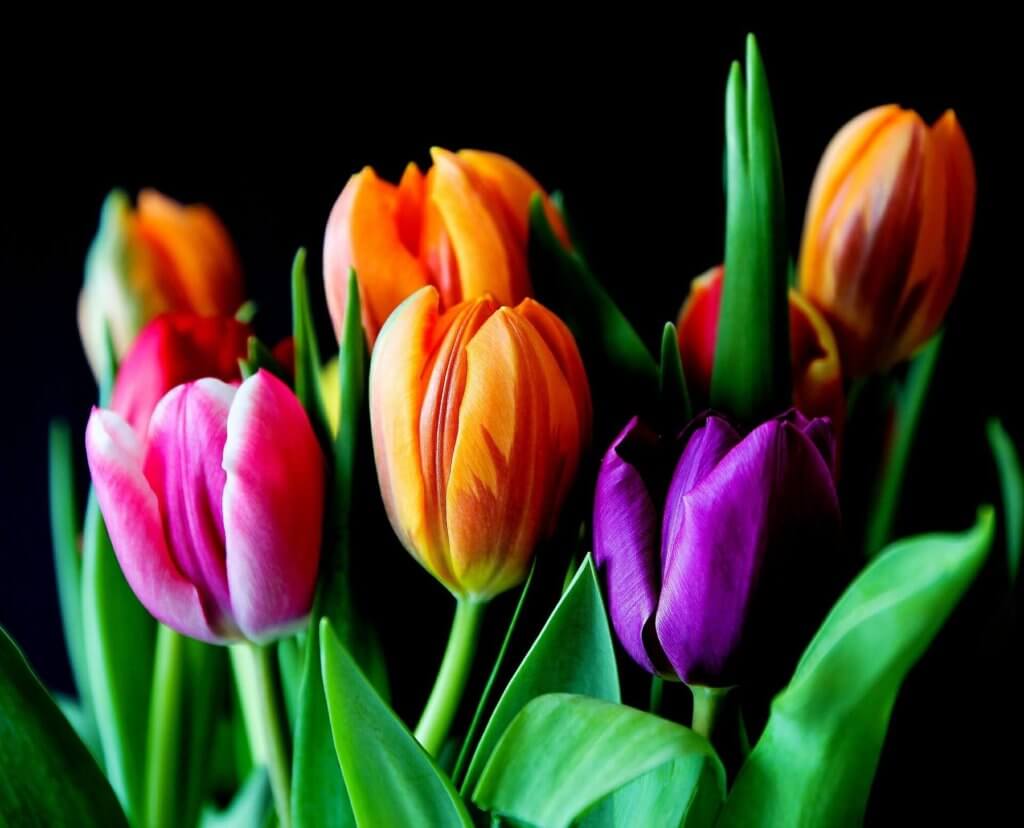 Turnips
Turnips are very hardy to cold weather. These plants can even survive in the snow without causing any damage to its roots. This implies that you need minimum heat to grow them in high tunnels compare to other crops that require a lot of heat. In turn, this will reduce the cost of energy in the high tunnels. Turnips are fast growers and reach maturity early. Be ready to harvest them as soon as possible. This will give you quick returns. Although growing Turnips are also affected by certain pests. These pests include Flee beetles and some other small insects.
The good news about this winter crops is that they quickly outgrow this damages in high tunnels. This will keep your investments safe with no issue of losses. Turnips love water, so you need to make sure that you turnip plants in high tunnels do not lack water. However, the soil must be kept moist.  Turnips are great crops to grow in your high tunnels, they also command a high price in the market.  If you are thinking of a cool crop, then you should consider turnips.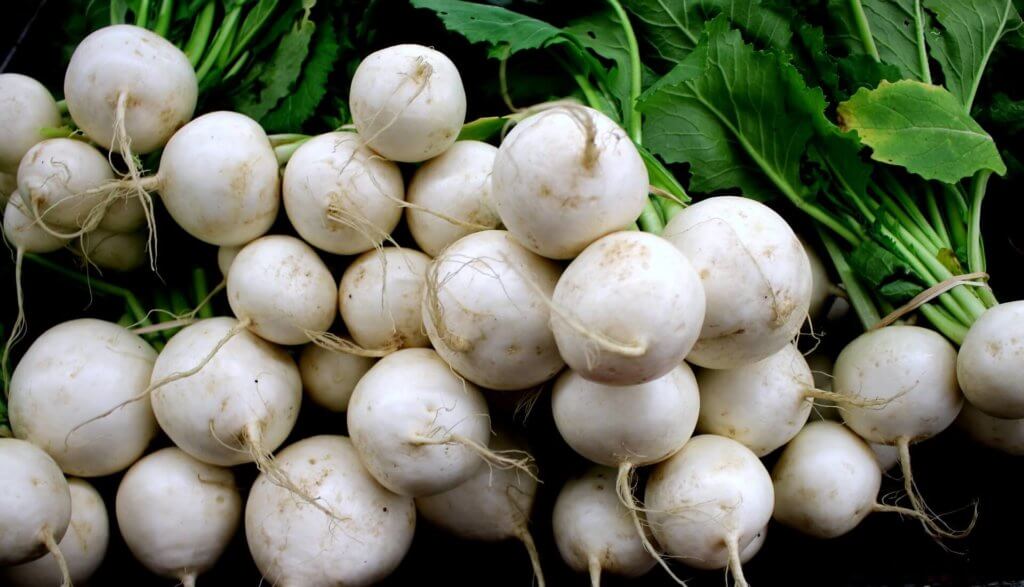 Green onions 
Onion is another type of crop you need to consider. This crop has shown a consistent increase in production when grown in a high tunnel during winter. High tunnels have also helped to extend their harvest. If you want a crop that gives you a return for your cost of operation, you should consider onions. The three varieties of onions yield better onions than when grown on fields. This three varieties of onions reach maturity earlier in the high tunnels. inturn you can harvest onions in a high tunnel three weeks before the normal time.
The use of pesticides and insecticides are reduced in onions planted in high tunnels. Therefore, the running cost of producing onions is greatly reduced. Generally, onions require little water for proper growth. This makes drip irrigation the best method to supply water to your onions in a high tunnel.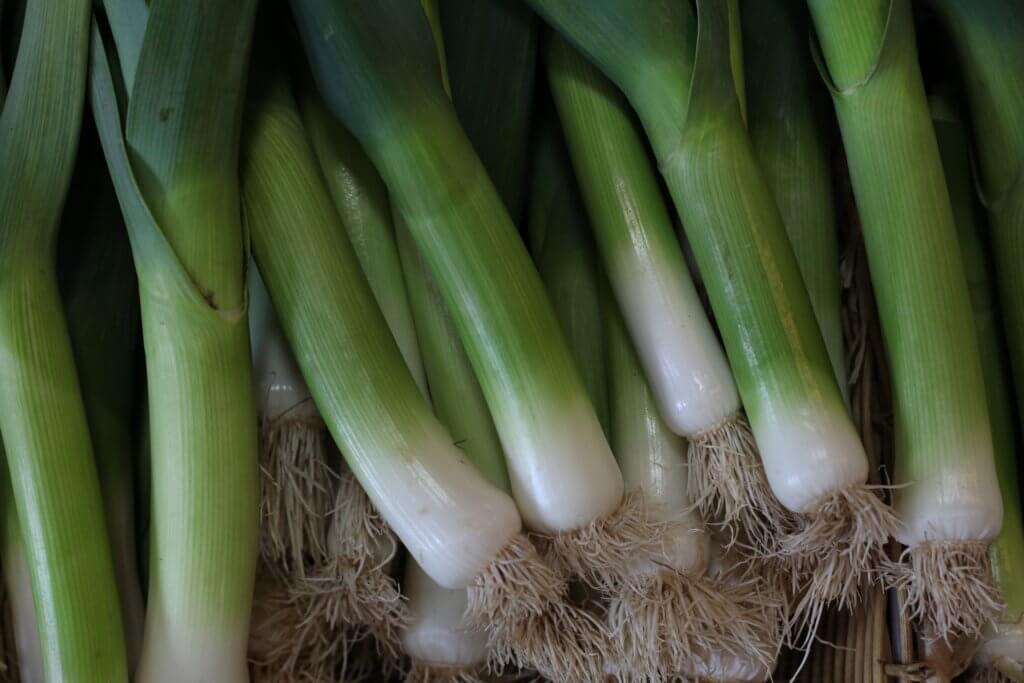 Strawberries
Strawberries are nutritious crops and are sweet fruits when eaten fresh. Ideally, strawberries are mild winter crops. However, they can grow effectively under harsh winter in high tunnels. This plant needs a good garden soil, but at the same time, they are easy crops to grow. But if the seeds are planted too deep, they will never germinate. This plants also need frequent watering, they are thirsty plants. Therefore, your High tunnels must have a deep irrigation system for maximum production.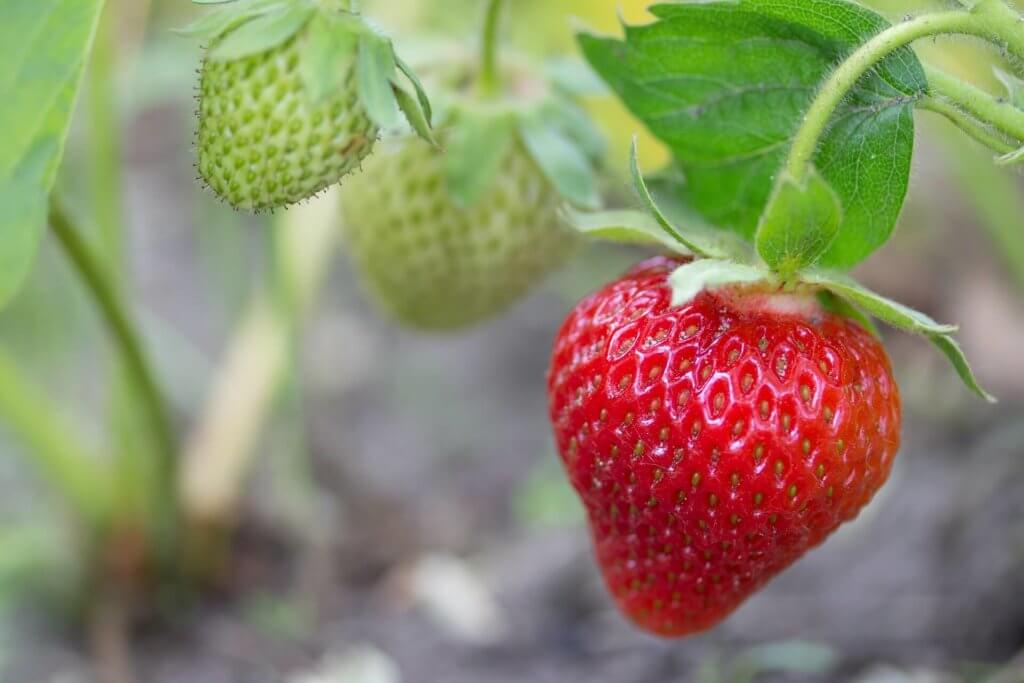 Collards
This is a delicious kind of cabbage, these plants strive well during winter. This particular factor makes them good for high tunnels. These plants are planted during fall and they grow well into the winter. This provides a harvest season throughout the winter. However, your High tunnels should have a grow lights just in case. Collards are plants that enjoy abundant lights, so that should be considered before picking them. The leaves of collards can be harvested and re-harvested at any time. This makes them very profitable.
Pest also affects collards in high tunnels, but these have shown a great reduction over the years compared to when they are planted in fields. The pests that affect collards are similar to those of cabbages. Aphids are however the major concerns and difficult to control in high tunnels. Proper crops rotation can be used to eliminate them.  If these collards are grown at the right time in your high tunnels, they can be very productive and profitable.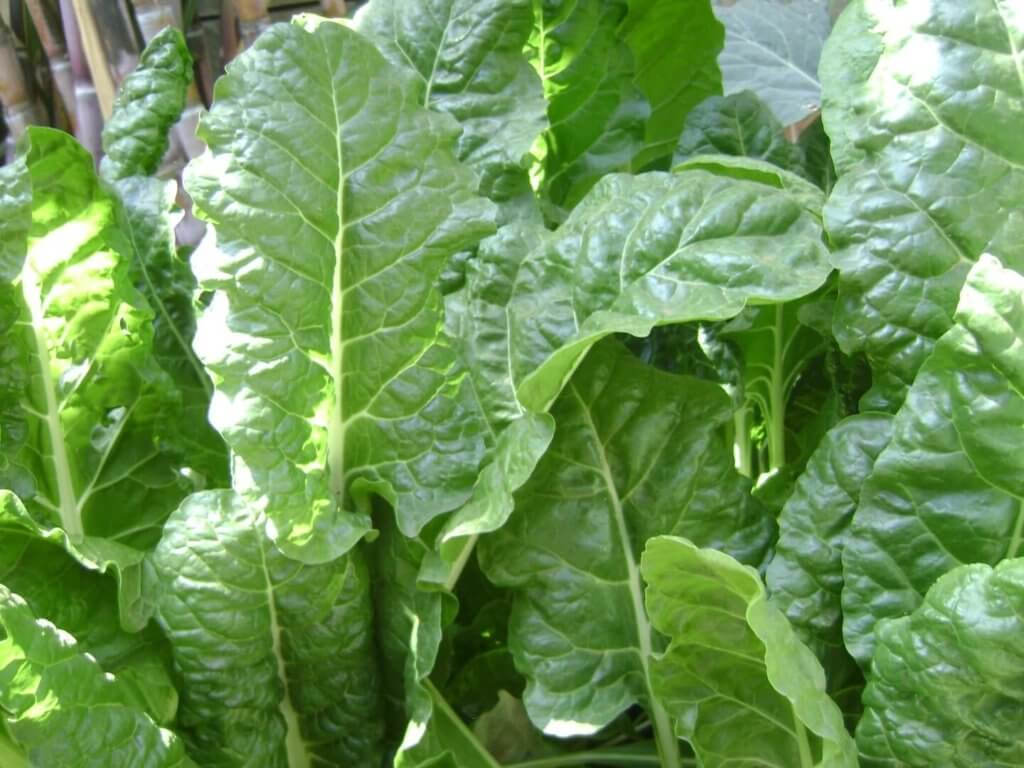 THIRD FIVE HIGH TUNNEL WINTER CROPS
 snap peas
These are crops you can also consider to grow in high tunnels. Snap peas are tasty, nutritious and you get to sell them personally to different grocery stores across your geographical areas. They are expensive crops as well. This crops are easy to grow in high tunnels and has also shown a considerable increase in production. The fact that snap peas produce both pods and peas makes them a better crop to grow in high tunnels than any other crops. These crops are leguminous and are highly recommended if you want to improve the fertility of your soil.
These plants can tolerate high temperatures, this will help minimize the amount of heat required. Although this plant loves light, that means you should consider using grow lights.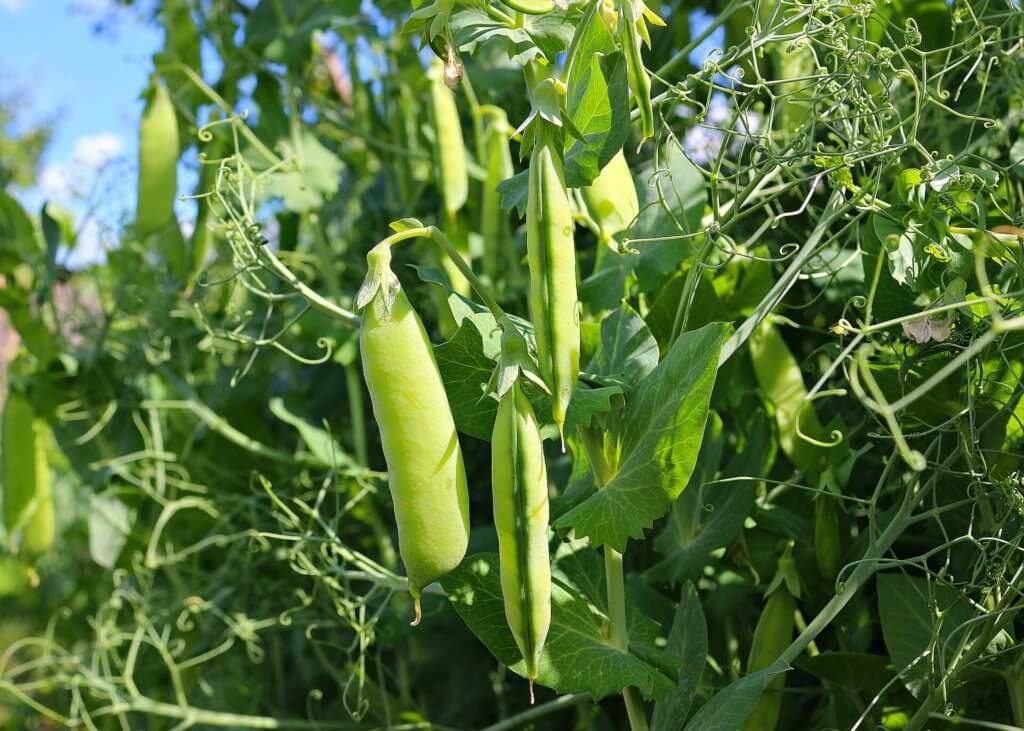 kale
Kales are very hardy vegetables, this plants can withstand high temperatures. This crop is one the best high tunnel winter crops. They have even shown a high degree of resistance to low temperatures below 10F. Although these plants grow well in high tunnels during winter, they are not sown into the soil during winter. These crops are started few months before the advent to winter. It is advisable to start kale exactly 3 months before the last frost in your geographical area. They can grow more effectively in your high tunnels during winter.
Kales planted in high tunnels don't need heat to survive, the cold soil helps them to grow better. This plants also don't need too much water due to the cold soil as well. Kale can be left alone and check back on only when you want to harvest them. Therefore, the Inputs used are greatly reduced.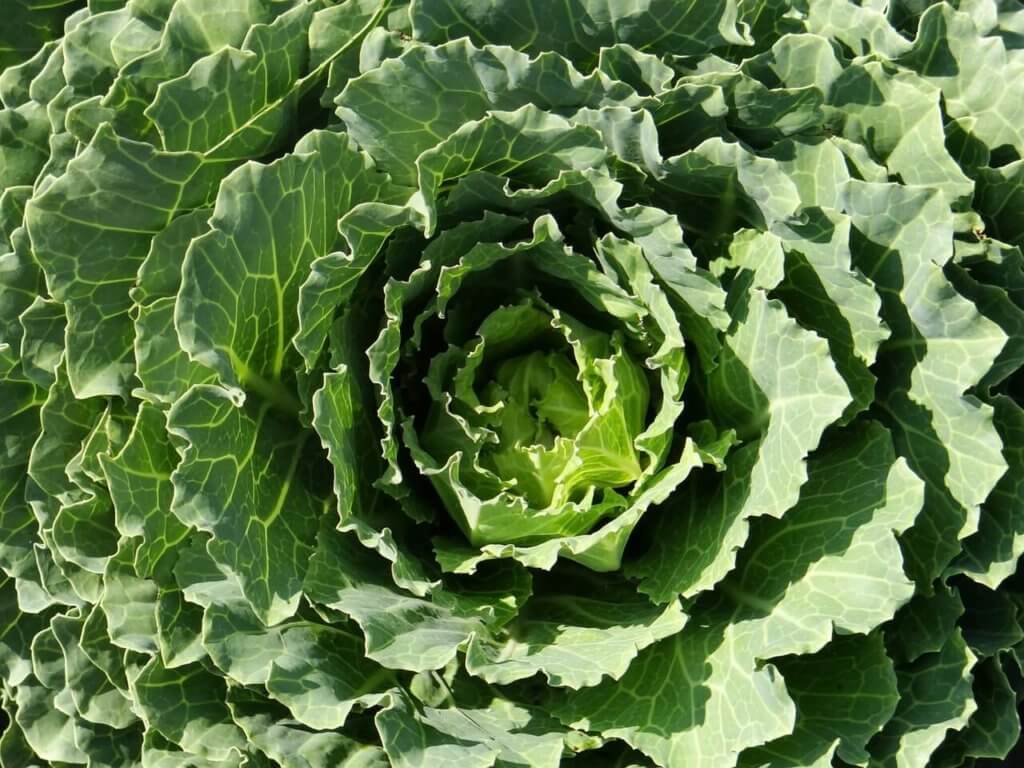 kohlrabi
Kohlrabi are wonderful vegetables, these vegetables have a bizarre look, but they taste really good. This variety of brassica family is a good crop to grow in high tunnels. They have a short lifespan and are usually ready for harvest ten weeks after sowing. Its fast-growing makes it a good choice for high tunnels. Kohlrabi strives well in a well-drained soil, and they love light. For you to grow kohlrabi in your high tunnels during winter, you must have a constant source of light, Growlights can be used for this purpose. The best way to supply water to a kohlrabi in a high tunnel is drip irrigation system.
Kohlrabi also commands a high price in the market, but they can't be compared to the ones mentioned earlier. Their short lifespan also favor their production.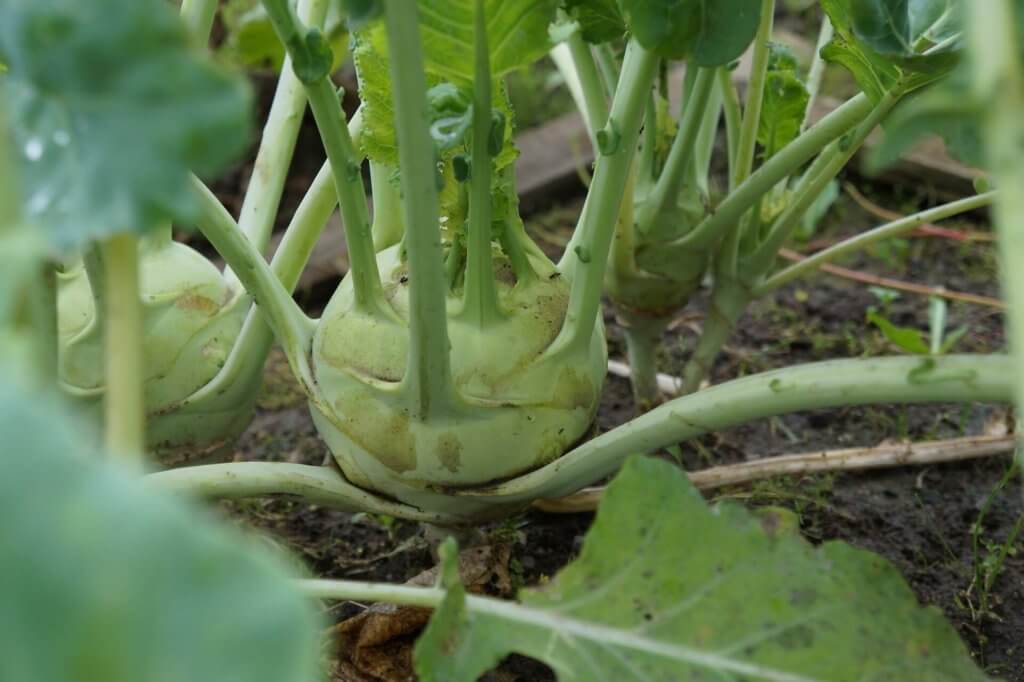 Radish 
These crops are majorly grown during summer. This makes them scarce during winter. However, farmers with high tunnels can grow them effectively during winter. What you just need to do is, make sure they have a good source of light. This plants will grow vigorously and give you high returns.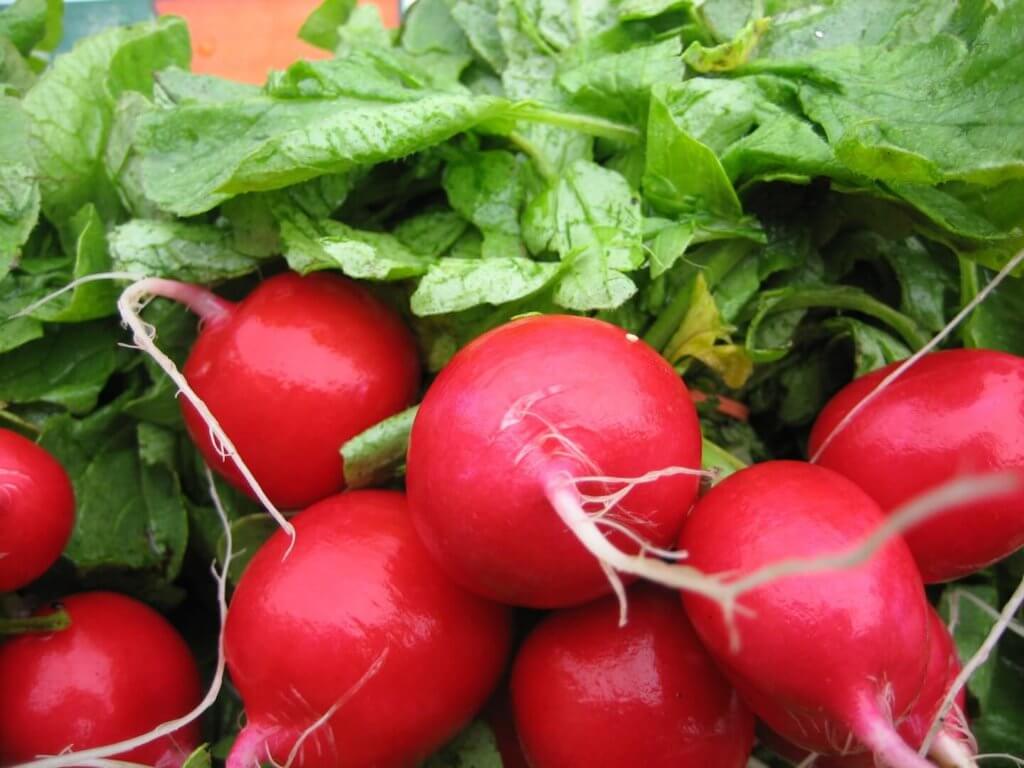 Swiss chard
These crops also produce very well when grown in high tunnels. These plants are light lovers so the will require a constant light source in the winter.  Grow lights can be used to fulfil their light requirements.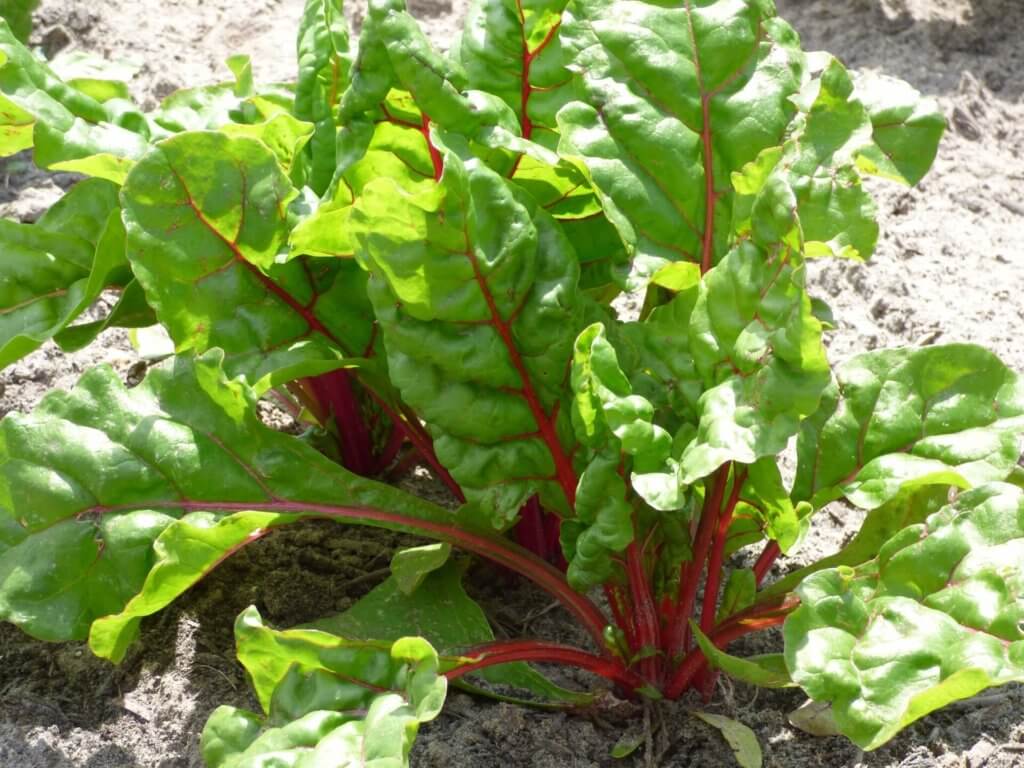 Keep In Touch by Subscribing our Newsletter!
Are you interested in this topic?
We are sure now you have a better idea of "HIGH TUNNEL WINTER CROPS". We want to know how passionate you are about agriculture, leave us a comment and share with us what you know about greenhouses and their many advantages! Ask questions, let's debate! This is how we will continue enriching this article every day. See you in the next article!